Woodland Archery Range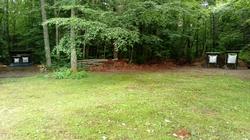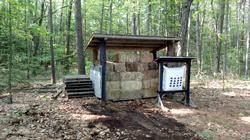 In June 2019 we relocated our Archery Range to a lovely woodland setting behind the clubhouse, a little bit further away from the gun ranges.
The club provides members with access to club-owned bows, for both adults and children, and arrows.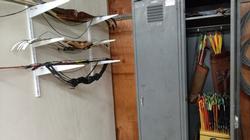 ---
ARCHERY RANGE RULES
FIELD TIPS ONLY ON THE BAG TARGETS
(BROADHEADS MAY BE USED ON THE 3D DEER TARGET ONLY. BUT THE DEER WILL LAST LONGER IF YOU USE FIELD TIPS ON THAT TOO!
UNWRAP BAG TARGETS BEFORE USING AND REWRAP AFTER USE TO PROTECT THEM FROM WEATHER.
PLEASE VISUALLY CHECK TO MAKE SURE ALL ARCHERS ARE BACK AT THE FIRING LINE AFTER ARROW RETRIEVAL.
CROSSBOWS (FIELD TIPS ON THE BAG TARGETS) ARE ALLOWED.
Greg's a great teacher!