.22 Rimfire Reactive Target Range

OPEN NOW!
OUR NEW .22 RIMFIRE REACTIVE TARGET RANGE IS NOW OPEN!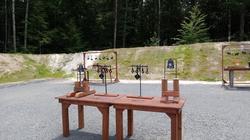 What is a "Reactive Target Range"? Well, basically it is an old-fashioned shooting gallery. There are no target boards for paper targets, only standing steel targets and a great variety of rimfire targets that swing, spin, ring (yes, there are cowbells!), pop back up, etc., offering .22 rimfire pistol shooters and rifle shooters different levels of challenge.
---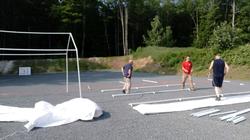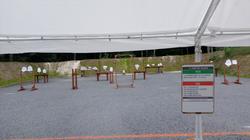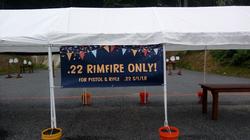 THIS RANGE IS FOR .22 RIMFIRE S/L/LR, RIFLE AND PISTOL, ONLY!
---