100 YARD RIFLE BENCH REST MATCHES!
Last Sundays of the month through November. For Members Only. Calibers .17 through .223 Centerfire. $5 Entry Fee. Rifle Range Reserved.
---
FRANKLIN COUNTY SPORTSMEN'S CLUB
100 YARD BENCH REST RIFLE MATCHES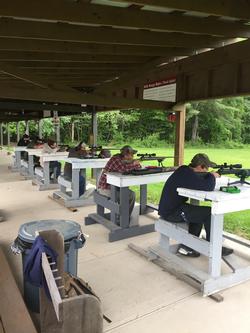 (For Club Members and their Guests. Guests must sign waivers)
MATCH DATES:
The last Sunday of each month as follows.
May 27th 2018
June 24th 2018
July 29th 2018
August 26th 2018
September 30th 2018
October 28th 2018
November 28th 2018
(Start time will be 10am for each event)
---
Club rules apply.
Pay attention to range signs & down field lights.
A $5.00 entry fee will be charged per person.
(All money goes to the club).
Match requires .17 Cal. thru .223 Cal. Center fire only
Any scope/sights are allowed
2 separate supports for firearm, consisting of a front rest or bipod, and a rear bag.
Any factory loads or re-loads can be used.
Single Paper with 15 targets and practice target
(1) Shot per target.
Practice target can be shot multiple times prior to the start of the official targets.
Ring score applies, scoring ranges from 10 - 6.
If target is not hit, a score of 0 will be given on that particular target.
Highest total score wins, in case of a tie, a shoot off will proceed with 3 targets.
Judges have final say on scoring.
After match is complete the winner will be announced.
TIME LIMIT:
Each shooter will be allowed 10 minutes to sight in on the practice target prior to the start of the match.
The match will proceed with 15 minutes to complete the supplied target.
Multiple benches will be used in this time frame. 3 shooters per target frame.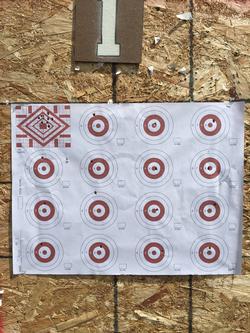 ---
---
MATCH DATES:
The last Sunday of each month as followed.
May 27th 2018
June 24th 2018
July 29th 2018
August 26th 2018
September 30th 2018
(Start time will be 10am for each event)
Posted: to News and Announcements on Mon, May 14, 2018
Updated: Sun, Oct 28, 2018